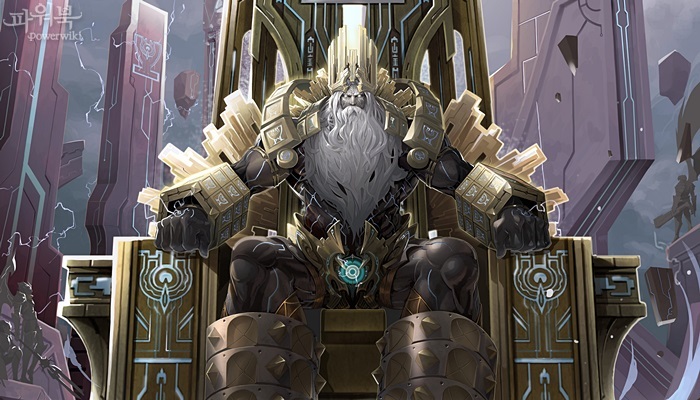 http://lineage2.power.plaync.com/wiki/W ... o+The+hell
http://lineage2.plaync.com/event/sa/150909_hell/index
Cinematic movie:
https://www.youtube.com/watch?t=5&v=VtPsCIpyl38
Here are the patch notes for the new update:
http://lineage2.power.plaync.com/wiki/% ... 4%EC%8A%A4
- Floating Fortress "Superion" in the airspace above the town of Giran, can be accessed via Kekropus (now in Giran) after having done a quest.
- Entry quest requirement and lvl restriction of 102 removed one week after update (
Link
).
- Raid Boss "Ramona" in
open area of Superion
.
- Epic Boss "Helios, the Lord of Heaven and Earth" in
raid zone of Superion
.
- The whole of Superion is a debuff zone. Debuffs can be countered by Giant Stones dropping in Giants' Caves and Giant Crystals dropping on Superion (
Link
).
- Helios requires Command Channel of 70~120 players, can be accessed via Kekropus in peace zone Giran Town.
- Helios drops "Ring of Beginning", can be upgraded/specialized via Rafforty. Main feature of all varieties: increase damage to Giants by 5% (
Link
).
- When Helios' HP has been reduced to a certain degree, 3 Giant Bosses spawn in Harnak's Underground Ruins, Cruma Tower and Giants' Caves, up for 24 hours.
-
세력 시스템/Faction System
similar to Ketra Orcs vs. Varka Silenos (
Link
).
- Upgraded R99 PvE/PvP sets in 6 levels that increase P.Atk./M.Atk./P.Def. Bloody Eternal -> Exorbitant Eternal, Dark Eternal -> True Eternal (
Link
).