Today the trans-server World Olympiad went live in Korea. Here some features:
No more armors and weapons as reward, just Belts, Codices and miscellaneous beverages: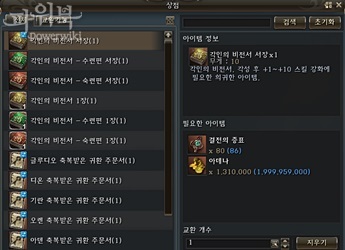 There is onyl one Hero per class, selected from all servers together (in Korea now only 36 Heroes instead of 324)
There are no more class-specific matches.
All 6 Melodies and a Harmony of your choice as buff, but no Sonatas.
Sources:
http://lineage2.power.plaync.com/wiki/% ... 4%EB%93%9C
http://lineage2.plaync.com/promotion/ol ... 1603/index
http://www.inven.co.kr/webzine/news/?ne ... e=lineage2