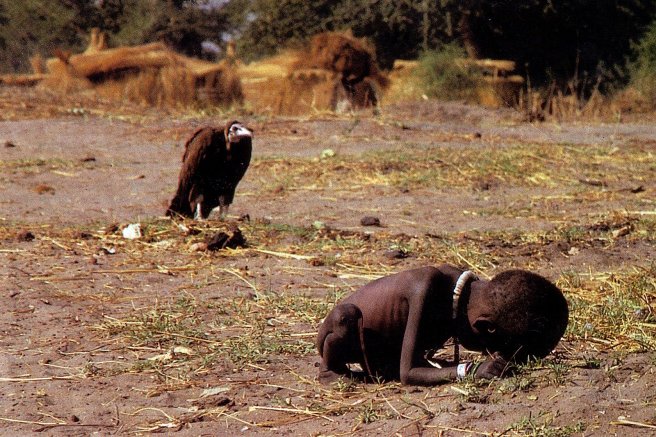 The photographer Kevin Carter, won the 1994 Pulitzer Prize for this picture caught in Sudan a year earlier. The malnourished child trying to crawl to the feeding camp while the vulture lurking just beyond.
It is worth noting that the photographer got harsh criticism as he said that he waited 20 minutes at least for the bird to spread its wings to take the picture, instead of helping the child.
A few months after the award he commited suicide.