Here is an interesting experiment a player from the Korean Kara server did with a lvl 105 Titan, a C-Grade Berserker Blade and a Lydia's Belt, which gives 5% Damage Increase: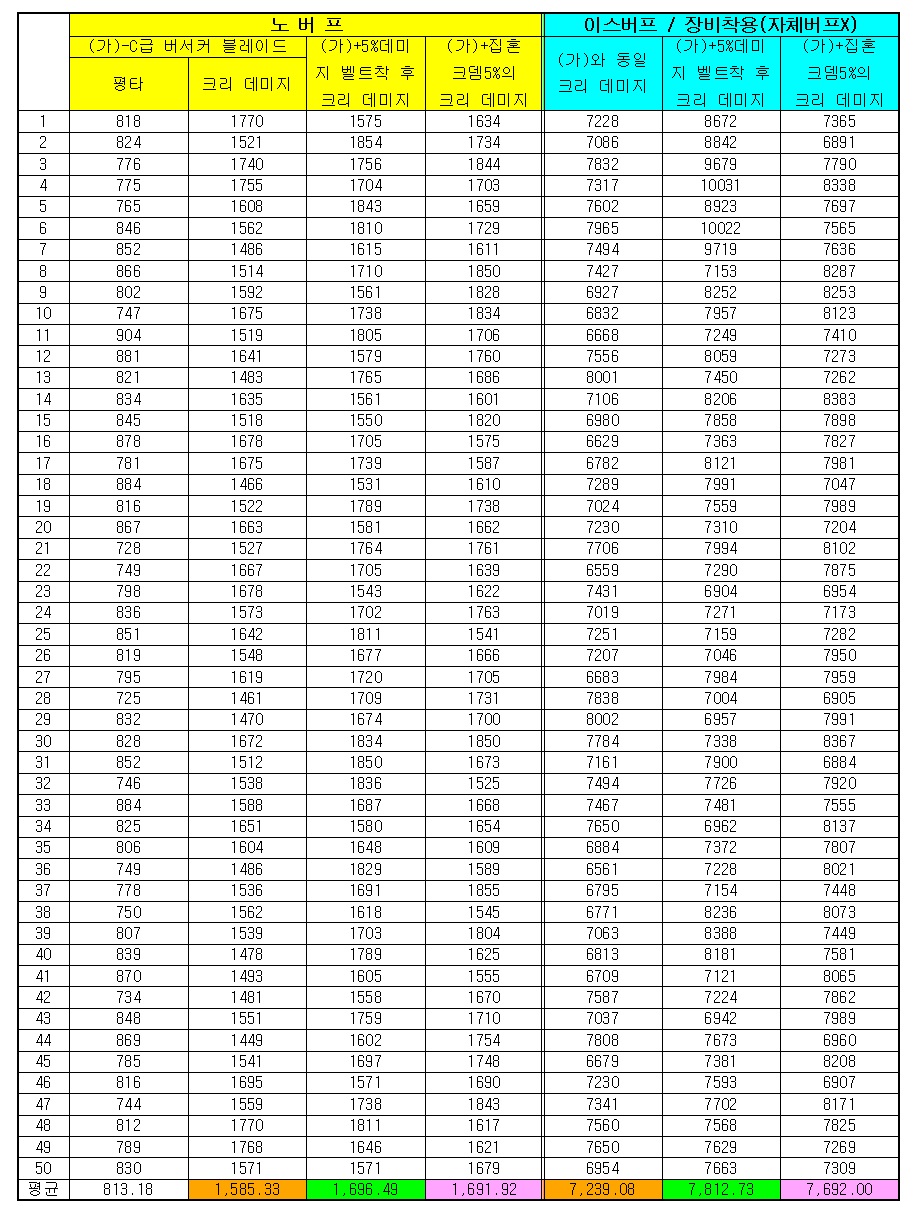 http://lineage2.plaync.com/board/class/ ... iasName=10
Yellow means no buff, turquoise means lvl 4 Iss buffs. The orange numbers in the average/평균 line at the bottom are Critical Hits without anything, green is with Lydia's Belt and no SA, purple is without the Belt but with a Kain's Soul Crystal Stage 3 Critical Damage Increase 5%. As you can see, with a normal Damage Increase item you get more damage than with the Crit.Damage SA.
Also check the second part of this article:
http://www.inven.co.kr/webzine/news/?ne ... e=lineage2